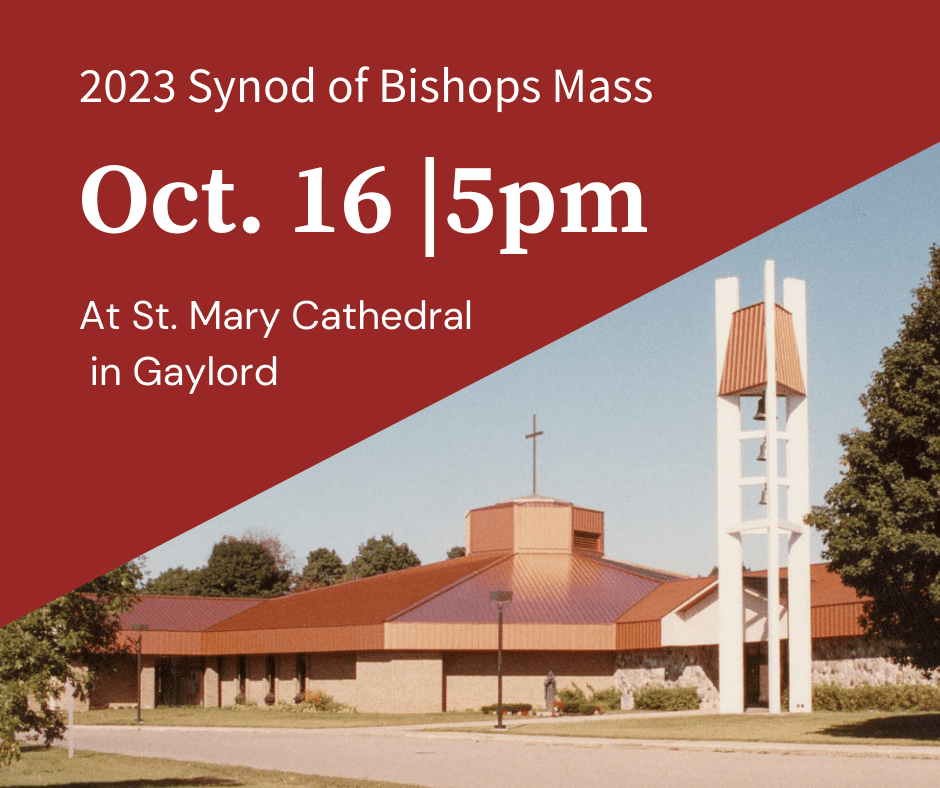 2023 Synod of Bishops – Mass 10/16/21
Pope Francis' invitation to all Catholics for 2021-2023 Synod
Since 1967, the Catholic Church has recurrently called together a Synod of Bishops. This is a time when bishops from all over the world gather in Rome to "journey together" and discuss issues in the life of the Church. In the coming months, ahead of the 2023 Synod of Bishops, Pope Francis has invited all Catholics from around the world to come together to reflect on their experiences and share input on matters of faith and the Church.
In so doing, the Church will voice our dreams, inspire hope and trust, bind up wounds, weave together relationships, and learn from one another in order to better love God and neighbor. This input from around the world will then be compiled and shared for richer discussion at the Synod of Bishops. Your involvement is greatly desired. More information on how the Church asks you personally to participate will be available in the weeks and months to come.
To mark the beginning of this synodal process in our local Diocese of Gaylord, Bishop Hurley is celebrating the 5 p.m. Mass at St. Mary Cathedral on Saturday, October 16. All are invited to view this Mass online at www.dioceseofgaylord.org. Please join in praying that this synodal process will be fruitful and for widespread engagement throughout our diocese in the coming months.